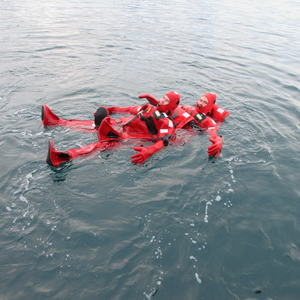 Today, a rescue drill was carried out under the direction of captain Rudolfs Virga. The crew was given training in how to put on survival suits, evacuation of the vessel and how to get into the life raft the easiest way.
The captain gave instruction on how to attract attention and how to stay together in the water. When the raft was inflated at sea, the accompanying equipment was tested and explained how to use.
The exercise was successful and there was good knowledge of safety and evacuation among all employees.